Do you work for exposure or deferred payment?
Sorry, but we don't work for promise of exposure or deferred payment. We believe in fair compensation for our services and the value we bring to our work. We understand that budget constraints can sometimes be a challenge, but we believe in the importance of recognizing and respecting the value of creative professionals. Our rates are competitive and reflect the quality and dedication we put into each project. Thank you for understanding our policy.
How much do you charge for your designs?
To receive a personalized quote for your design project, please fill out the Contact form or email us at GorillaSketch@gmail.com. Please provide as much detail as possible about your design requirements. Once I have a clear understanding of your project, I will be able to provide you with an accurate price quote.
What is your work process like?
My work process revolves around clarity and transparency. I believe in keeping my clients informed every step of the way. It begins with a rough sketch, followed by clean line work, and ultimately, the rendering phase where colors, shading, and highlights are added. *The specific steps may vary depending on the nature of the image.
Importantly I don't move forward to the next stage until I have your approval. This ensures that you're happy with the progress every step of the way.
Here's how the work progresses:
CLEAN LINES; In this stage, I refine the design with clean and final lines. It's where I add all the small details that couldn't be shown in the rough sketch. Only the linework and details are addressed in this stage.
Once the image is completed and you give the approval, I will deliver the final set of files to you.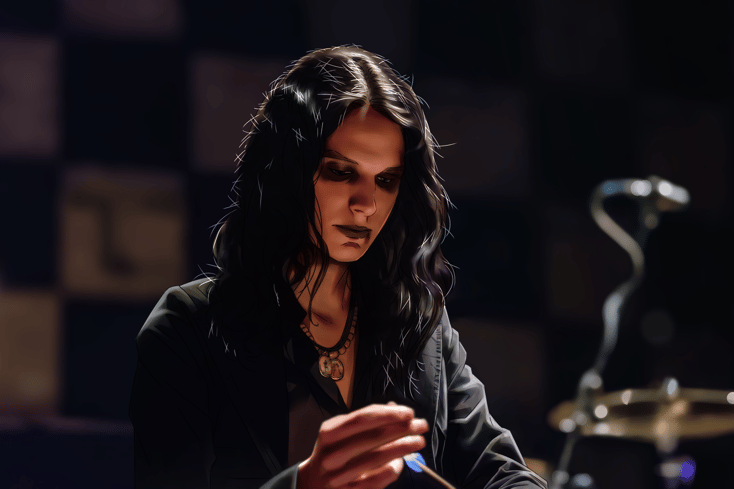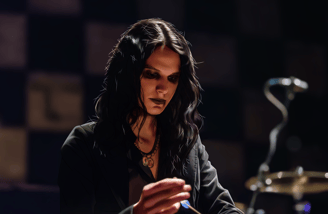 RENDERING (Colors, Shading, Highlights): This is where the magic happens! We add colors, shading, and highlights to make the image pop and come to life. During this stage, we mainly focus on correcting colors and lighting.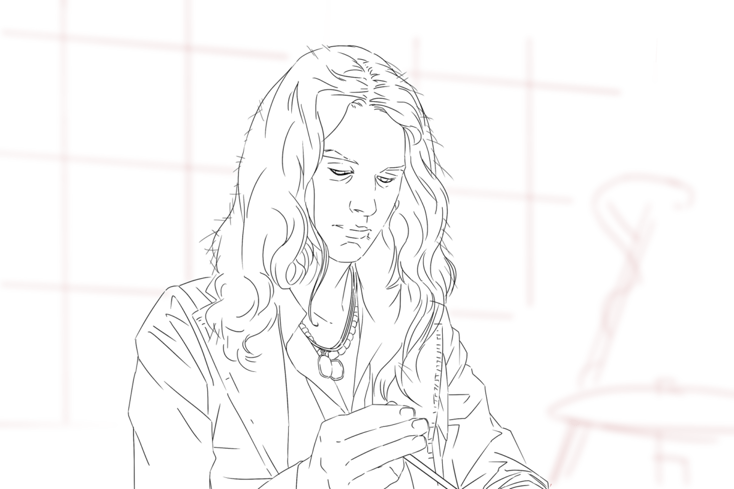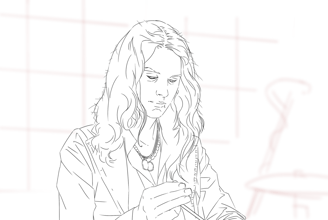 ROUGH SKETCH; The initial sketch may be a bit rough, but it gives a clear idea of the direction we're heading. We focus on the layout, poses, and overall composition during this stage. Most of the corrections happen at this point.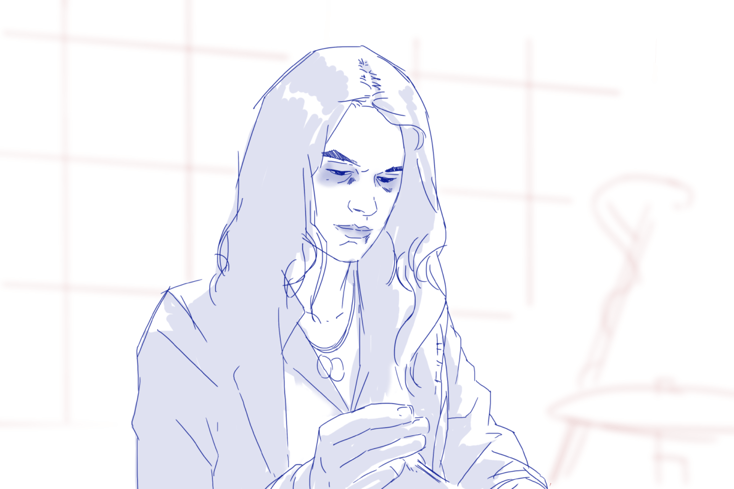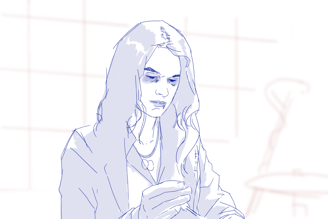 Are revisions and corrections included?
Revisions and corrections are a natural part of the creative process. I'm more than happy to accommodate revisions, and there are no extra charges or limitations on the number of revisions you can request. As long as the revisions are reasonable and do not require a complete overhaul of the work, there will be no additional fees.
In the event that revisions go beyond their respective stage and become more extensive or complex, a small fee may apply to cover the extra time and effort involved. However, I always prioritize transparency, and any potential fees will be discussed and agreed upon beforehand.
My ultimate goal is to ensure your satisfaction and create a collaborative experience. Together, we will work towards achieving the desired outcome while maintaining open communication throughout the process.
How long does it take to complete a design?
The time required to complete a design depends on the complexity and specific requirements of the project. Simple designs, like a basic stick figure, can be completed relatively quickly, while more intricate designs may take longer.
I strive to provide a quick turnaround time for all images, ensuring efficient and timely delivery of your desired artwork.
What tools do you use to create your artwork?
I'm always exploring and adapting to new tools to enhance my artistic process. I work with a variety of software and tools, including Photoshop, Clip Studio Paint, and others, depending on the project's requirements. While I'm skilled in using different tools, I have a particular affinity for Photoshop and Clip Studio Paint, which allow me to unleash my creativity and bring your vision to reality. I'm committed to staying updated with the latest industry tools and techniques, ensuring that my artwork is of the highest quality."
Payments
We exclusively use PayPal, a trusted and secure online payment platform, to process all transactions. PayPal offers robust buyer-seller protection, ensuring a safe and reliable payment experience for our customers. Your payment details are securely encrypted, ensuring the protection of your sensitive information and providing you with peace of mind.
To initiate the design process, we kindly request a 50% payment upfront before starting any work. This ensures commitment from both parties and allows us to allocate dedicated time and resources to your project. The remaining 50% payment will be required upon completion and your approval of the final design.
Refunds
We are committed to delivering high-quality designs that meet your expectations. Throughout the process, we work collaboratively, providing regular updates and seeking your feedback to ensure your satisfaction. If, after multiple revisions and attempts to address your concerns, you remain unsatisfied, we are open to discussing a refund.
Please note that if you are not satisfied with the rough sketch, a full refund of the initial payment will be provided. However, once we have progressed beyond the rough sketch stage and significant work has been invested, a full refund may not be applicable. In such cases, we are committed to finding a mutually satisfactory solution, and a partial refund will be considered on a case-by-case basis.
Our ultimate goal is to ensure your overall satisfaction with our services. We value your trust and strive to provide exceptional designs that exceed your expectations.
Didn't find an answer to your question? We're here to help! Feel free to reach out to us today.